Arizona youth/adult freestyle/folkstyle wrestling
MWP Vision Statement
Miles Wrestling Productions (M.W.P.) is dedicated to promoting the most exciting and competitive wrestling events in Arizona.
As a former wrestler and a father to an All-American Wrestler, M.W.P. will always approach our events with integrity for our athletes, parents and coaches.
The M.W.P. team are very passionate about the sport of wrestling and we look to surpass your expectations with each event.
M.W.P. aims to be the leader in customer satisfaction and we value our customers input. We invite you to please tell us what you would like to see from our team. Together, we will have the premiere wrestling tournaments in the country.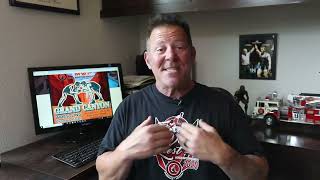 MWP aims to be the leader in athlete's satisfaction, and we value our wrestling family input. Together we are bringing extremely competitive tournaments attracting athletes from all over the Southwest. We are listening to our wrestling community!
Reasons to Wrestle with MWP
We are giving the look and feel of a National style tournament to attract wrestlers from around the country to come and compete with us
We provide supporting equipment to help with the production value to have a National style atmosphere
We use AIA Certified referees
We offer an amazing award ceremony
We give amazing awards! Including a Champion shirt made on site for every weight class winner, huge 5" medals are given out to the top 6 in every weight class, custom singlet for the outstanding wrestlers in every division and the Top 3 teams win custom banners!
We conduct a Live interview with every winner
We use Track Wrestling to keep things organized
Professional smooth-running mistake-free tournaments that start on time
We use huge time clocks with the athlete's name, school, or club they're from
We are attracting the best wrestlers in this part of the country to our events
We are here for you. Please let us know how to serve you better. You have a say in the MWP tournaments
Thank you all for your kind suggestions on MWP Tournaments, together we will have some of the best tournaments in the country. We are attracting athletes from all over the country.
God Bless, Miles